Date
Oct 20 2022
Expired!
The Guess Who
A 50-year legacy with 14 Top 40 Charted Hits like 'American Woman' 'No Sugar Tonight' 'These Eyes' and more! Featuring founding member and original drummer/songwriter Garry Peterson and a who's who of music legends!
Thursday – Saturday at 8PM, Sunday at 6PM | Reduced pricing Thursday, Friday, & Sunday. PHARAOHS RECEIVE BEST SEATING!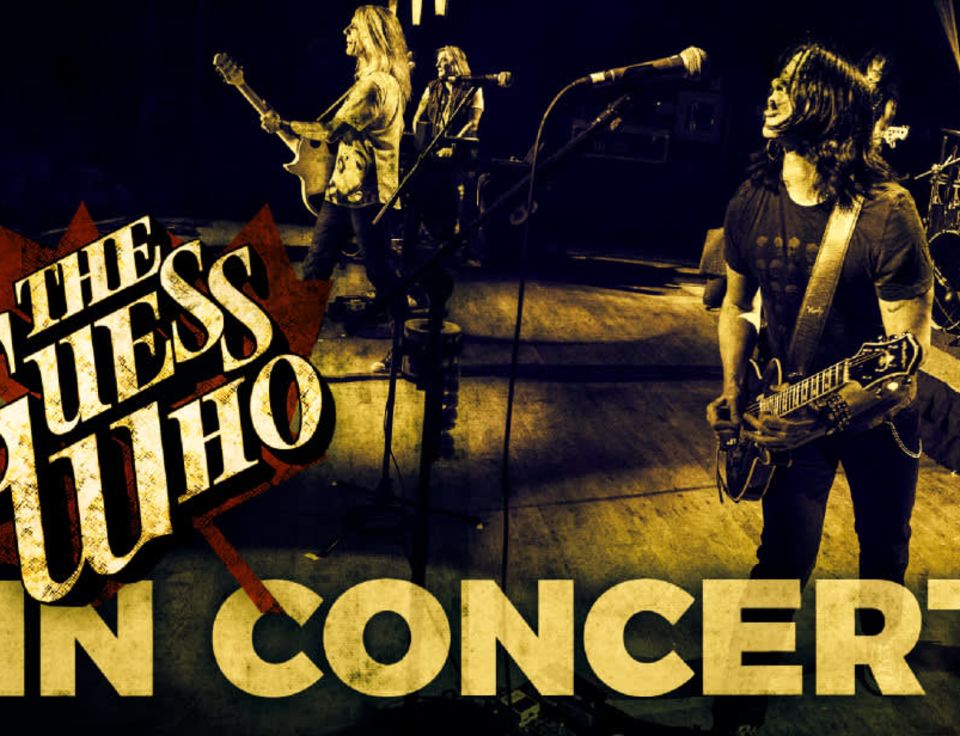 ---
More hits than anyone can count.  Record sales well into the multi-millions.  And a roller coaster ride of electric instrumentation, timeless balladry, and unpredictable jamming.  It's the ultimate sing-a-long experience. Guess who?
None other than The Guess Who, a group that's connected with the masses for decades with a virtual hit parade spanning fourteen Top 40 hits,  including "These Eyes," "Clap For the Wolfman," "Hand Me Down World," "No Time," "Star Baby" and "Share the Land."  Add in classics and double sided singles like their #1 rock anthem "American Woman" and "No Sugar Tonight," plus "Laughing" and "Undun," and the Canadian bred stateside conquerors are among rock music's most indelible treasures, eternally etched within the very fabric of pop culture history.
Says founding member and original drummer/songwriter Garry Peterson:  "You're going to see an excellent version of the songs and hear exactly how they should sound or be played", adding "We're coming at a new generation of fans who are seeing how the band can execute with enthusiasm. And we're also making sure the respect level remains at an all-time high for how the music was initially recorded and remains at an all-time high for the fans who have been with the band from the beginning."
Joining Peterson onstage are veteran musicians: keyboard player/flutist Leonard Shaw, lead guitarist Will Evankovich, bass legend Rudy Sarzo, and lead vocalist/guitarist Derek Sharp. Together the quintet annually launches an ambitious North American tour to adoring audiences, selling out venues with their awe-inspiring execution, meticulousness, musicianship, and decades of radio-penetrating smash hits
---
Thursday pricing: $43 – House & Balcony / $53 – Preferred / $65 – Cabaret Table
Friday & Sunday pricing: $49 – House & Balcony / $59 – Preferred / $70 – Cabaret Table
Saturday pricing: $55 – House & Balcony / $65 – Preferred / $75 – Cabaret Table
Tickets increase $5 half hour prior to show time.
All sales final, NO REFUNDS!  Exchanges may be made for the same show, different date only.  24 hours notice must be given to the box office prior to original ticket date plus any price difference.
Artist page: http://www.theguesswho.com/