Date
May 28 2022
Expired!
Mammoth Hunt!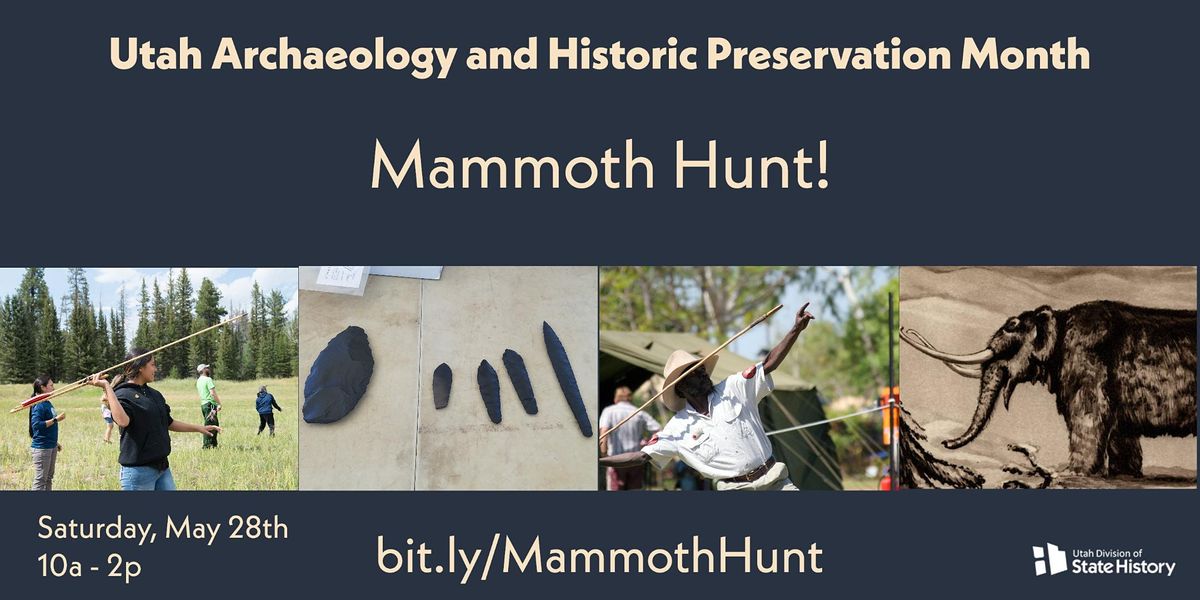 Public Archaeologist Elizabeth Hora will lead you on a mammoth hunt at Wasatch State Park!
About this Event
Join us on May 29th on an Ice Age hunt! Outside the Visitor's Center at Wasatch Mountain State Park you can learn how to throw prehistoric spears to take down prey like woolly mammoths. Join Public Archaeologist Elizabeth Hora for this hands-on demonstration.
Stop by any time between 10a and 2p to throw some atlatls and enjoy everything that Wasatch State Park has to offer.
~No late Pleistocene megafauna will be hurt during this event.~