Date
Dec 14 2022
Expired!
Live Nativity Christmas Celebration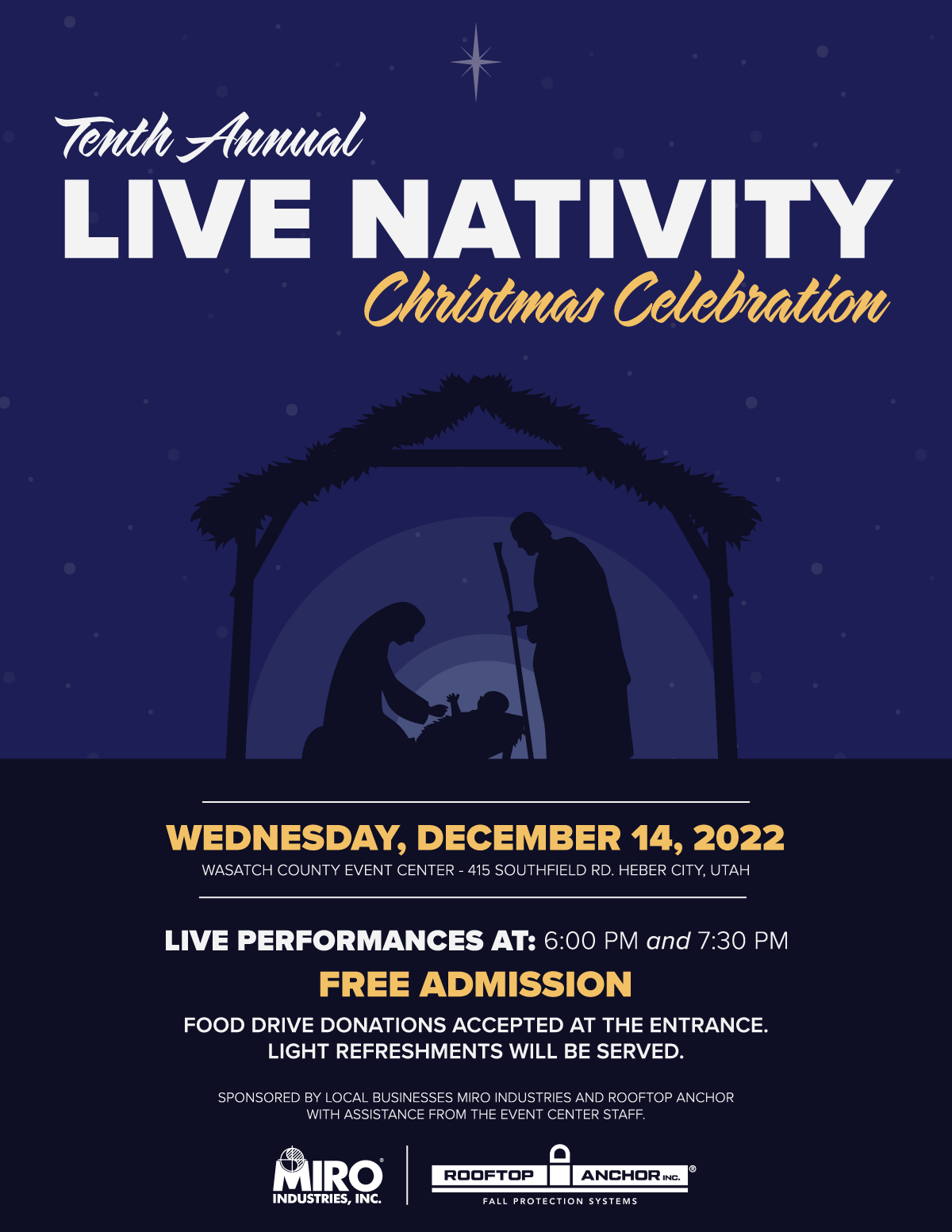 Join us for the 10th annual Live Nativity Christmas Celebration at the Wasatch County Events Center on Wednesday, December 14. With live performances starting at 6:00 pm and again at 7:30 pm for three displays with script and music. Surrounded by live animals and a manger, the story of the birth of Jesus is played out by volunteers. Angels and donkeys join in as the story unfolds in front of your eyes. Please enter at the main entrance of the Event Center.
There will be a food drive at the entrance so please bring extra food for donation if you're able.
Presented by MIRO Industries and Rooftop Anchors this display brings the simplicity of the Christmas holiday into focus as the Nativity is presented to our community.